We provide a variety of engineering services for industrial, commercial and institutional owners
Combining technology and engineering expertise to create sustainable solutions
As a complete IT solutions provider, we help organizations transform technology, operations and service delivery to meet business challenges.
Sectors and Industries of Expertise
Our engineering and technology solutions are highly scalable and can be deployed across various sectors and industries to monitor, control and optimize real-time operations.
Engineering, Procurement & Construction
Oil & Gas (Upstream, Midstream & Downstream)
Power Generation, Transmission and Distribution
Extractives (Mining, Minerals and Metals)
Cloud and Big Data Analytics
Infrastructure Technology Management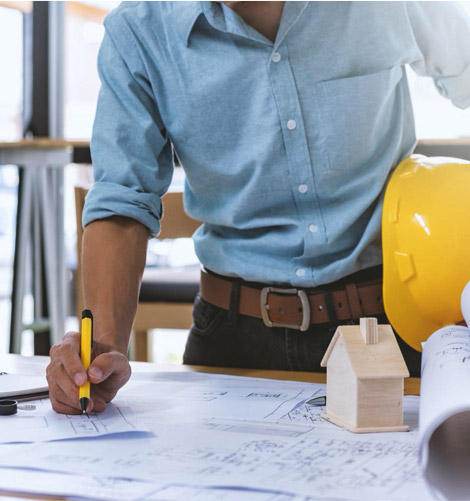 We integrate engineering design excellence with Technology
A strong experience in Technology & Engineering
Our Purpose
Our Vision
Our Values
Our Ethics Policy
To Sustainably Accelerate the Ambitions of our Clients, our Team, our Shareholders and Society.
To deliver Sustainable Value to our Society through Great People
Trust and Integrity with core Ethics drive our everyday execution
We put our Clients at the Center of everything we do
Each of us can achieve great things but as a Team we can achieve the Unimaginable
Diversity, Equity and Inclusion - Ut Omnes Unum Sint.
Oratech is committed to ethical and lawful business conduct in all countries in which it operates. We believe that an integrated approach to governance, ethics, risk and compliance strengthens our values and promotes our objectives as a responsible business. All business dealings are carried out with transparency and integrity. We encourage our employees to uphold our principles, values and ethics policy. We provide guidelines to explain what is expected of every person who works for Oratech, irrespective of where we do business. Oratech's practice of responsible corporate behavior includes:
compliance with all laws and regulations
zero tolerance for corrupt or illegal practices
an anti-bribery and corruption policy which states that bribes and other illicit payments may not be paid or accepted
maintaining the confidentiality of clients' information
not participating in any conduct that constitutes anti-competitive behaviour
not permitting directors or employees to engage in business on behalf of Oratech with organisations in which they have a material interest, without full disclosure
a policy which specifies the acceptance of business gifts and hospitality
Oratech's Ethics and Compliance Committee reports to the Audit Committee on all aspects of the company's compliance with relevant laws, regulations, external policies, as well as with its own internal policies and procedures for ethical business practices. Our Compliance office manages an ethics and compliance programme which provides guidance on business conduct and ethics, and conducts periodic compliance reviews
Our diverse project list includes Engineering, Software, Automation technology and more
BE SURE TO GET THE LASTEST EXCLUSIVES OFFERS, PRODUCT RELEASES AND SO MUCH MORE
Sign up and subscribe to our newsletter and get inspired every month
We're leaders in engineering and technology solutions across various industries and sectors